THE #1 TEAM AT THE #1 BROKERAGE IN THE U.S.
We are committed to providing exceptional client experiences, delivering unparalleled expertise, and ensuring your real estate journey is smooth and successful.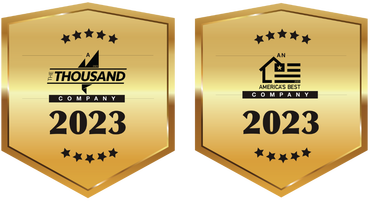 Earn More. Live More. Be More.
Your future starts here!
Stock Options
Successful agents earn the opportunity to invest in a part of eXp and earn stock rewards. Stock options are available at a 10% discount* so that agents can grow their wealth along with their business. *See eXp requirements for details. In addition, each member of our team may also become an owner of PREMIERE by earning equity through contribution.
High-End Marketing
Access editable marketing templates for newsletters, postcards, textables, etc. Plus, open house marketing materials, buyer and seller guides, farming campaigns, and more! Don't forget our professional advertising photos and videos. Enhance your brand and save time with our marketing resources!
Coaching & Training
Did you know the typical cost to hire a professional coach for 1 hour per month ranges from $800 to $1,000? Save thousands as you tap into the nation's top coaches and experience growth-focused training at PREMIERE! Our PREMIERE Campus E-Series has both LIVE and ONLINE learning opportunities to cater to the needs of our agents at all levels, guiding agents through a path of growth both personally and professionally.
Team Revenue Sharing
When you attract new agents to PREMIERE and those agents begin their own journey to success, you as the sponsoring agent share a percentage of revenue from your recruits' closings, creating a lucrative additional income stream.
Transaction Coordination
Simplify your transactions with us! Our transaction coordination service guarantees a seamless, timely payout, available 5 days a week. Accessible via our 24 hour user-friendly app, it offers total transparency, saving agents both time and money. In addition, plug into PREMIERE Central, an internal intranet with all the tools and resources any agent could ever want or need.
Leadership Opportunities
Whether you're just beginning your real estate journey, have a heart to mentor others, or are ready to take on the challenge of leading a regional team, the leadership opportunities within PREMIERE allow for unlimited growth. Do you love helping others? Begin your journey earning a 10% mentoring override by helping PREMIERE Associate Members close their first 6 transactions. And this is just the beginning!
What Our Agents Say
---
"Premiere Group has given me the tools to feel confident in my performance as a Realtor. I was completely lost and felt alone in this career path prior to Premiere but I have found my home. The training is a lot but it's structured so that it is not overwhelming. Other agents on the team do not mind sharing information, documents, vendors, etc with each other. Everyone is so uplifting and I feel like I can call on anyone and they are willing to assist. If anyone is considering joining a team with reach over the US, contact PREMIERE Group!"
"I couldn't have chosen a better group to start my career with than PREMIERE (-:"
"It's changed my life... The Team Leaders always come together to support our personal lives. It's not all about business - it's a beautiful thing."
Keely Rich
Tell Us About Your PREMIERE Experience?
DAVE KEENER, CEO
PREMIERE Group of eXp Realty is a game-changing, powerhouse real estate firm founded by David Keener. For 25 years, Keener has been a successful investor, entrepreneur, and founder of technology companies that have sold for a combined value of $240 million. His most recent venture into the real estate industry started less than four years ago. Today, his company has become one of the fastest-growing firms in the nation and holds eXp Realty's prestigious Mega Icon label globally.
As President and CEO, Keener has tripled the firm's size in less than six months since partnering PREMIERE Realty with eXp Realty. Now, doing business as the PREMIERE Group of eXp Realty, the team is currently established across 20 states and growing. Keener plans to expand throughout North America in 2023. PREMIERE's goal is to continue to grow its members and sales volume to $1 billion by the end of 2024.