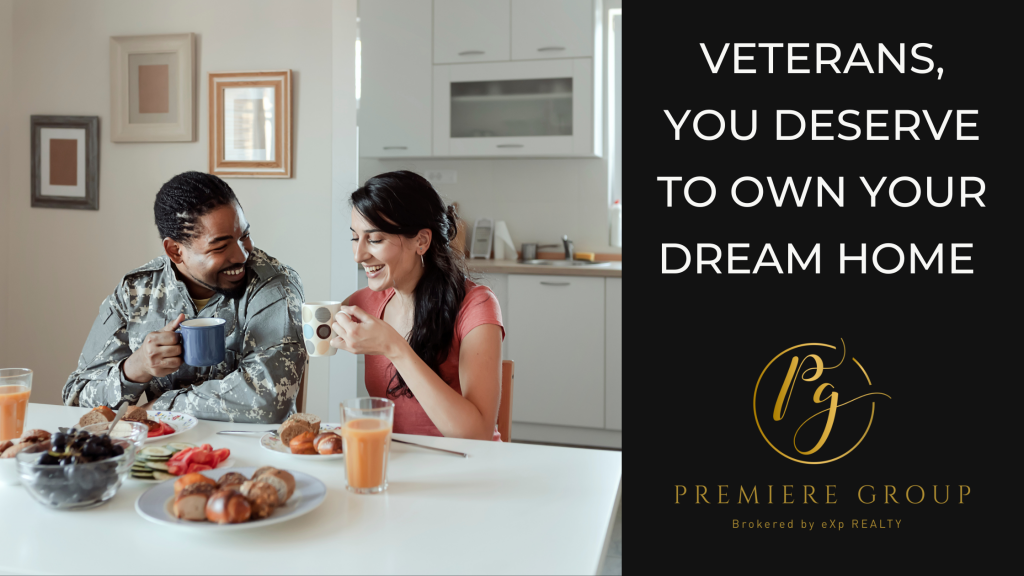 Most people think that only active-duty military members can get VA loans. But that's not the case. In fact, any veteran who has served 181 days during peacetime or 90 days during wartime is eligible.
The Department of Veterans Affairs (VA) doesn't actually lend the money for these special home loans. They just back them. That means that if you default on your loan, the VA will reimburse the lender. This guarantee makes lenders much more willing to work with veterans and offer them favorable terms.
VA loans are awesome for a number of reasons, but especially because they offer veterans the opportunity to achieve their dream of homeownership. Read on to learn more about how VA loans can help you make your dream a reality.
Click Here to Find a PREMIERE Expert in your area!
#1 Low or No Down Payment
One of the biggest hurdles to homeownership is saving up for a down payment. With a VA loan, you can buy a home with no money down—or at least very little money down. In fact, the VA allows qualified borrowers to put down as little as 2.15%. And if you don't have 2.15% saved up? You may still be able to get a VA loan by making what's called a negotiated rate adjustment with the seller.
#2 Competitive Interest Rates
Interest rates for VA loans are extremely competitive when compared to other loan types. In fact, VA loan rates are usually 0.5-1% lower than conventional loan rates.
#3 No Mortgage Insurance Required
Mortgage insurance protects the lender in case you default on your loan. But because VA loans are backed by the government, lenders don't require mortgage insurance for these loans. That means more money in your pocket each month!
If you're a veteran, you've earned the right to own your dream home—and VA loans can help make that dream a reality. With competitive interest rates, low or no down payment options, and no mortgage insurance required, there are few reasons not to take advantage of this incredible benefit! So what are you waiting for? Start searching for your perfect home today!
Click Here to Find a PREMIERE Expert in your area!