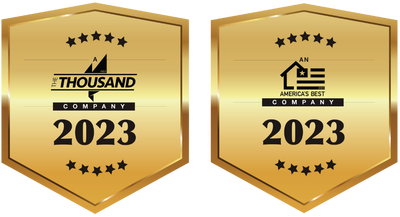 The #1 Team at the #1 Brokerage in the U.S.
Earn More. Live More. Be More.
Your future starts here!
Coaching & Training
Experience growth-focused training at PREMIERE! We offer live and online options for agents at all levels. We're dedicated to your success, with hours of weekly coaching. Invest in your future with us!
High-End Marketing
Access editable marketing templates for newsletters, postcards, textables, etc. Plus, open house marketing materials, buyer and seller guides, and farming templates, and more! Don't forget our professional advertising photos and videos. Enhance your brand and save time with our marketing resources!
Transaction Coordination
Simplify your transactions with us! Our transaction coordination service guarantees a seamless, timely payout, available 5 days a week. Accessible via our user-friendly app, it offers total transparency, saving agents time and money!
Lucrative Splits
All of our agents share a 75/25 commission split. An agent is considered an "associate" until their first 6 closed transactions. Once that sales goal is achieved, an agent becomes a "partner". With partnership comes dividends exclusive to PREMIERE.
Team Revenue Sharing
When you attract new agents to PREMIERE and those agents begin their own journey to success, you as the sponsoring agent share a percentage of revenue from your recruits' closings, creating an additional revenue stream.
Stock Options
Successful agents earn the opportunity to invest in a part of eXp. Stock options are available at a 10% discount* so that agents can grow their wealth along with their business. *See eXp requirements for details.
What Our Agents Say
---
"It's changed my life... The Team Leaders always come together to support our personal lives. It's not all about business - it's a beautiful thing."
Keely Rich
Tell Us About Your PREMIERE Experience?
"I chose PREMIERE because of the amount of integrity they hold... at PREMIERE I am able to be myself."
Brittan Robbins
Why Did You Choose PREMIERE?
"They are so genuine.. you can really see their sincerity. I wouldn't want to do Real Estate without them."
Rodney Lawless
Describe the Leadership at PREMIERE?
PREMIERE Team Leaders Bloopers
---
Here at PREMIERE we ... wait, I don't think we were ready! 😬
Learn More
Dave Keener, CEO
---
PREMIERE Group of eXp Realty is a game-changing, powerhouse real estate firm founded by David Keener. For 25 years, Keener has been a successful investor, entrepreneur, and founder of technology companies that have sold for a combined value of $240 million. His most recent venture into the real estate industry started less than four years ago. Today, his company has become one of the fastest-growing firms in the nation and holds eXp Realty's prestigious Mega Icon label globally. As President and CEO, Keener has tripled the firm's size in less than six months since partnering PREMIERE Realty with eXp Realty. Now, doing business as the PREMIERE Group of eXp Realty, the team is currently established across 20 states and growing. Keener plans to expand throughout North America in 2023. PREMIERE's goal is to continue to grow its members and sales volume to $1 billion by the end of 2024.